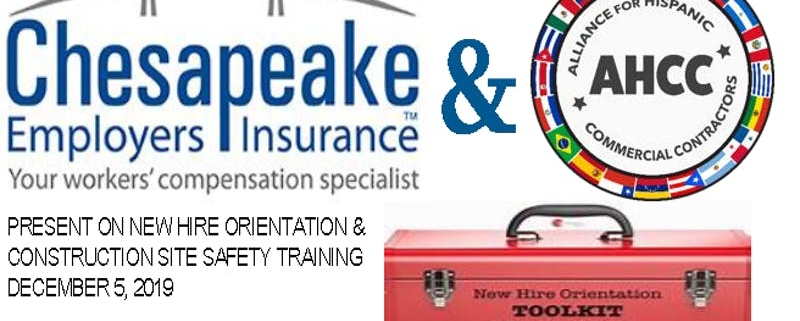 Did you know that employees that have been with your company for less than a year are at the highest risk of a workplace injury? No matter their age, new employees are the most likely to seriously injure themselves on the job, particularly in higher-risk industries like construction. Chesapeake Employers' safety consultants will present on how to prepare a New Hire Safety Orientation to better equip your business to protect its newest employees.
Part two of this training will focus on construction site safety. Using state-of-the-art virtual reality equipment, participants will work together to identify common site hazards and how to correct them.
About Chesapeake Employers' Insurance Company
*Chesapeake Employers' Insurance Company has specialized in providing workers' compensation insurance to Maryland businesses since 1914. As the largest writer of workers' compensation insurance in Maryland, Chesapeake Employers continues to offer an array of consumer-driven products and services that generate value for our policyholders and ensure accurate and timely benefits for injured workers. Our industry-specific safety consultants are trained to work with a company's top management team to build customized workplace health and safety programs in an effort to reduce the frequency and severity of workplace accidents, as well as secure an overall safer work environment while containing premiums.
RSVP: https://www.eventbrite.com/e/new-hire-orientation-construction-site-safety-training-tickets-72588703767