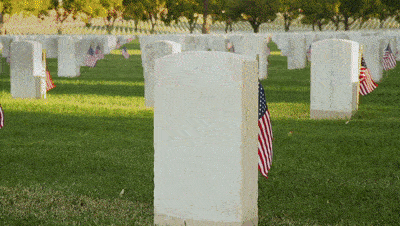 Happy Memorial Day 2022!
I hope you're doing well. Every year on Memorial Day, we celebrate the official start of summer. What's more, we pay homage to those who have given the ultimate sacrifice for our freedom.
This Memorial Day, as you enjoy a much-needed long weekend, join me in giving thanks and remembering the brave men and women in our Armed Forces who gave their lives so you and I can enjoy the simple things in life.
Happy Memorial Day to you and yours!
Read all about our networking event, upcoming grants, ERTC by Strategic Tax Planning, and see our recipe on a thirst quenching Memorial Day drink. Enjoy!
Highlights of AHCC's La Cuchara's Networking Event – May 19th
Thank you to all you attended and to our event sponsors listed below. We are excited that we gained the attention of new event sponsors, such as Strategic Tax Planning, Merrill/Bank of America, R&G Insurance, and Gray & Son. Thank you Whiting-Turner for exhibiting and sharing your upcoming projects at the event. Patricia Hartlove, Senior Practice Coordinator at Whiting-Turner, and Vanessa Lopez, Co-Founder of AHCC discovered that they are both from Nicaragua at the event. They are now friends for life. 😀
Thank you Wayne R. Frazier of MWMCA for attending and spreading the word for us about the event.
Congratulations to Marcia Andrino of Global Mechanical who won the Stanly, Black and Decker tool raffle donated by Robert Newman, their Vice President, Global Cross Business. Marcia, what is next project going to be? 😄
An Important Message from Strategic Tax Planning:
Thank you for extending the opportunity for Strategic Tax Planning to include an article about the Employee Retention Credit (ERC) in your next newsletter.
The Employee Retention Credit (ERC) per the CARES Act allows for up to $26,000 per full time W2 employee during 2020/2021 for eligible small businesses. Businesses may also qualify for the Employee Retention Credit even if the business got a Paycheck Protection Program (PPP) loan.
There is also a component for businesses that started after February 15, 2020, with less than $1 million in gross receipts, that may be eligible for up to $100,000 as a Recovery Startup Business for the ERC.
To provide an overview:
With SINCERE regards,
Finiana Joseph
Consultant
Strategic Tax Planning
(202) 455-6621
finiana.joseph@smartertaxplanning.com
smartertaxplanning.com
Check out these upcoming grants. Share with those you know.
Giving Joy Microgrant – Available to women 18 and older, you can use the grant to start a new business, or expand your existing business. You can also use the grant to start or expand a nonprofit, non-governmental organization (NGO), charity, or propose a specific activity or project you would like to implement. Grant for $500. Apply by 6/30/2022.
Hello Alice Small Business Grants – Hello Alice is continuing the Year of Small Business celebration by awarding 50 small business owners with $5,000 grants. Apply by 5/20/22
Roddenberry Catalyst Fund – The Catalyst Fund is offering grants to Nonprofits & Social Enterprises to fund ideas or early-stage projects that have a high potential for large-scale impact and sustainable change. You can be a seasoned social entrepreneur or a first-time changemaker. Eligible candidates for the Catalyst Fund may be individuals, teams of individuals, non-profit organizations, or social enterprises. Grants for up to $15,000.
Chick-Fil-A True Inspiration Awards Grant – Must be either a 501(c)(3) based in the U.S. or a Canadian charitable organization. Grants for $30,000 to $350,000. Apply by 5/20/2022.
Jobber Grants For Home Service Businesses – Any home service business owner or aspiring business owner 18 years old or older, residing in the U.S. and Canada, excluding Québec is eligible to apply for a grant from $2500-$15,000. Apply by 5/26/22.
48 in 48 Website Build Hackathon – Social Justice Event – The event is designed to support and promote nonprofits in marketing and technology. They are gathering teams to build websites for nonprofits with social justice missions. If you are interested in either being part of a team or are a nonprofit looking for free website development check the website by June 3, 2022
AT&T Black Future Maker – Black Future Makers are dedicated individuals pursuing greater possibilities for the greater good. Submit a video of 30-60 seconds, or photo, on your Instagram feed explaining how you are pursuing greater possibilities for you and the community. Grants for $10,000. Apply by 12/31/22 –
Dream Big Awards – Must be a for-profit business operating for at least one (1) year primarily within the United States with less than 250 employees OR gross revenues of less than $20 million for each of 2021 and 2022. Grant for $25,000. Apply by 7/8/2022.
Driving Small Business Forward – Ten $25,000 grants will be awarded to Hispanic Small Businesses to use towards the purchase of a commercial vehicle. Apply by 6/17/22 –
eBay Up and Running Grant – Business sellers will be asked to share details of their small business and how they plan to use the grant to accelerate their growth. eBay is looking to identify sellers who represent a diverse range of backgrounds, bring their unique experiences and inventory to the marketplace, and are committed to their communities and the eBay ecosystem. Grants for $10,000. Apply by 6/10/22
Fearless Strivers – Open to black women who are legal U.S. residents (including DC), 18+ and the principal owner of a U.S.-based small business. Grants for $10,000. Apply by 12/31/22.
Wish Local Empowerment Program – You must be a Black-owned business with a brick-and-mortar shop within the United States and less than 20 employees. If selected for the program, you must join Wish Local (which is free). Grants for up to $2000 –
You Glow Girl Women Entrepreneur Grant – Grant for $10,000 is open to all women entrepreneurs in the US. Apply by July 1. Top 25 will be announced for round 2 on July 8. Top 10 will be announced for round 3 on August 1. Winner announced mid-August.
Instructions
For each color blend each color until a slushy consistency
Layer immediately as you blend or blend each layer in larger batches and store in the freezer
Server in large glasses with a cherry on top
Enjoy!
Source: darylskitchen.com
For red layer
25ml grenadine
25ml vodka
1 handful cocktail ice
For white layer
40ml pina colada mix
handful cocktail ice
For blue mix
pre-made blueberry squash
handful of cocktail ice
Grants Continued
Global Citizen Collective Entrepreneur Grant – Designed for current business owners who have been in operation for 2 years or less. In keeping with the spirit of global citizenship each recipient's business must be a source of enrichment and support for their community. Grant for $1,000. Apply by 6/1/22
HerRise Micro-Grant – Each month a $500 micro-grant will be awarded to a for-profit small business owned by women of color. Past recipients used their growth grants for computers, equipment, marketing materials, software purchase, website creation and more.
Juntos Crecemos Hispanic Digital & Delivery Program – PepsiCo is inviting Latina entrepreneurs who work in food service to apply for eight weeks of personalized expert consultation, including best practices across operations, technology, marketing and digital presence.
Justworks Grant for Nonprofits – Supporting incubators and other non-profit organizations that help underrepresented founders access the fundamentals of entrepreneurship. Grants for $50,000. Apply by 5/27/22
Kapitus Building Resilient Businesses Grant – Create an original video, no more than 2 minutes in length, telling your small business story and how $100,000 can help you continue to write that story. Not for businesses based in CO or VT. Apply by 6/30/22
Luce Indigenous Knowledge Fellowship – Fellowships to 10 outstanding Native knowledge holders and knowledge makers engaged in meaningful work that benefits Indigenous people and communities. The fellowship is a two-year, self-directed enrichment program designed to support the process of growth, development, knowledge and networks of Native leaders and thinkers. The fellowships supports the work of Native knowledge holders and knowledge makers as they significantly advance their work and spark transformative change in their communities. Grants for $75,000. Apply by 5/26/22
McBride Sisters SHE CAN Fund in Food and Wine – SHE CAN Fund invests in the professional advancement and career growth of high-potential, professional women, with a particular focus on women of color. Mission is to close the gender and race gap in leadership positions in wine & spirits, hospitality, and finance industries by providing professional development
Pure Leaf "No" Grants – "No" grants (grants are $2000 and open to US residents – concept is that women have to say "yes" to so much – what would an additional $2K enable you to say "no" to?) Winners receive the $ and access to a support community and resources through SeekHer's Community Care Program. Apply by 5/31/2022.
Restaurant Disaster Relief Grant – DoorDash has partnered with Hello Alice to create the Restaurant Disaster Relief Fund. The fund supports restaurants impacted by natural disasters like fires, floods and hurricanes with grants up to $10,000. Apply by 6/30/22
Restaurant Giving Grant – The grant for up to $120,000 is awarded to one tax-exempt 501(c)(3) charitable organization and can be used to support infrastructure, capital improvement and capital expenditures and/or salary. Apply by 6/1/2022.
Taco Bell Ambition Accelerator – Must be over 16 and under 26 years of age and resident of the US. Looking for innovative and creative ideas at all stages of development, which means it can be a new idea, or a fully baked one. Grants for up to $10,000. Apply by 6/1/22
Truist NonProfit Grant – The Truist Foundation supports nonprofits with grants that target leadership development, economic mobility, thriving communities and educational equity. Quarterly deadlines
UnderFUNDED Spring 2022 – Grant for $5000 for one deserving Black female small business owner.
Watson Accelerator – The Watson Accelerator is a hybrid program designed for impact-driven entrepreneurs seeking to elevate their ventures with access to a global network, training designed to strengthen skills, and mentorship with seasoned professionals, venture capitalists, and enterprise executives. Through this 18-week program (3 weeks in Boulder, CO and 14 weeks virtual), fellows will engage in courses in areas such as leadership development and applying practical entrepreneurial skills to their ventures alongside a global community of like-minded changemakers. Funding up to $17,500. Apply by 6/1/22

That's all!
Thanks for reading this month's newsletter! As always, if you have any insurance needs, questions, or concerns, please reach out. We're here to help.
---
909 Baltimore Blvd, Suite 144, Westminster, MD 21157